COLLIER KENNELS is an established and well-developed facility. Its owner, JAMES COLLIER, is a highly respected professional who for many years has distinguished himself as a successful dog trainer. Assisting the owner is a dedicated staff who are experts in their field.
Strategically located near the Dallas-Fort Worth Metroplex, COLLIER KENNELS offers a wide range of quality services including Short and Extended-Stay Boarding, Bird Dog Training, Obedience Training, Snake Avoidance Training, and Guided Wild Quail Hunts in West Texas.
Also, COLLIER KENNELS sells Started or Finished Bird Dogs and registered Puppies with papers, including Labradors.
For the convenience of valued clients, private obedience training sessions can be scheduled for the dog and owner at the kennels or at the home of the client.
JAMES COLLIER, owner of COLLIER KENNELS, has had a long and distinguished career in the area of boarding, dog training, and as a guide in the sport of hunting. First and foremost, James is a professional who has earned high esteem and respect from some of the more outstanding dog trainers in the nation. He has been recognized for his achievements by being featured in notable publications and in many of the leading sports magazines.
As a 2nd generation trainer, James grew up loving the great outdoors, and very early he discovered an innate talent and extraordinary love and enjoyment of animals. He could relate to animals in a unique way. Others recognized it as a special gift. He tamed wild birds, squirrels, and rabbits. He made pets of cats, snakes, goats, and other four-legged critters. Always there were many breeds of dogs! Thus, James' early venture into Dog Training had a simple start, but soon it became his mission. From the very beginning, he was a natural! He was kind, patient, hardworking, consistent, and successful! He studied and improved his techniques.
Now, many years later, his training experience with dogs has been wide and varied. He has trained tracking dogs and protection dogs for the military and the police departments. He has trained obedience dogs to compete in the obedience ring, squirrel dogs, coon dogs, and confirmation (show) dogs. Recently, his time is more focused on training retrievers and pointers to provide his clients with a well-trained, dependable, finished bird dog or as support dogs to be used during his West Texas Guided Quail Hunts.
Motivated by a great love and respect for animals, James founded COLLIER KENNELS. James resides on-site giving him greater opportunity for frequent contact and convenient observation. The kennels are strategically located near the Dallas-Fort Worth Metroplex. James is ably assisted by the 3rd generation, his two sons. Brian serves as a trainer and kennel assistant. Jackson serves as the Kennel Master, trainer, and guide. Recently, James has welcomed the 4th generation. Xander has already shown a great interest in the dogs as he toddles around the kennels.
Besides establishing COLLIER KENNELS and training dogs, James is an avid and accomplished hunter. When he was a young boy and before he was allowed to carry a gun, he became quite skilled at hunting with bow and arrow. Very soon, after receiving a gun, he became a "sure shot" when hunting coons, squirrel, birds, or rabbit. Now, he maintains season leases and offers guided wild quail hunts on several of his large ranches in West Texas. James guides the hunts with expertise, organization and a clever sense of humor.
When asked about his many blessings in life, James replied, "I was given a talent, indeed, a unique gift from God to understand and train animals. I also have a passion for hunting. The opportunity to pursue my passion and turn my talent into a full-time profession is one of the great joys and blessings of my life. I am very fortunate and extremely grateful."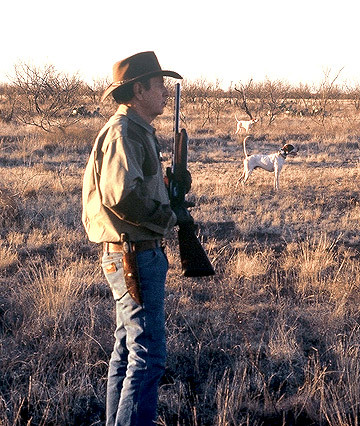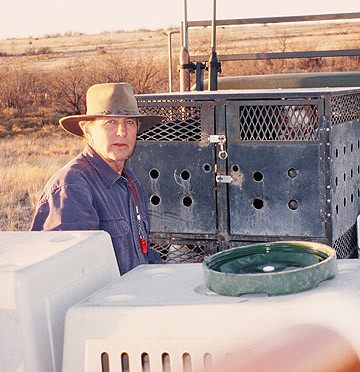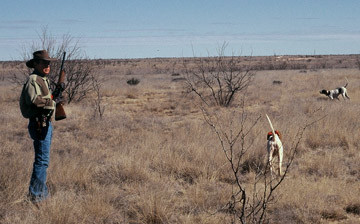 Brian Collier, a 3rd generation Dog Trainer, grew up caring for animals, working in kennels, hunting, and training dogs. He is a natural!
Having the ability to work with all breeds and temperaments, Brian is experienced and skilled in using positive motivational training techniques. Your dog wants to please; therefore, giving your dog positive rewards strengthens and enhances the learning process.
Brian can provide training at all levels including Puppy Imprinting/Beginning Training, Hand Signals/Advanced Training, Basic Obedience Training, Housebreaking, and Specialized Tricks.
Known for his kind and caring demeanor, Brian relates well to dogs and dog owners. Because training at home can be less stressful for the dog and the dog owner, Brian provides private in-home training upon request.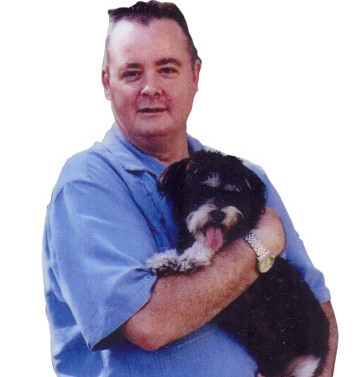 Jackson Freeman is the Kennel Master for COLLIER KENNELS. Having been reared by the owner of COLLIER KENNELS since before he could walk, Jackson is well qualified to supervise and maintain a kennel that is recognized for its safe, clean, and healthy environment.
Jackson resides on the premises, adjacent to the kennel. This gives Jackson an opportunity for frequent contact, closer surveillance, and convenient observation. The kennels are cleaned 5-6 times daily and each dog is provided quality food and plenty of fresh water. If medical problems arise, your dog is immediately taken to the veterinarian.
Jackson is also an avid hunter, guide, and capable dog trainer. His hunting and guide experience stretches not only to many regions in Texas, but to the Louisiana Bayous and south of the Texas Border to Rancho Ala Blanca in Tamaulipas, Mexico.
Jackson has a unique love for dogs and gains great satisfaction from operating COLLIER KENNELS in a professional manner. Due to the life-long guidance and leadership from JAMES COLLIER, Jackson has now acquired a fine reputation in his own right. You will find him competent, committed to the tasks, knowledgeable of your dog's needs, and responsive to the requests of the dog owner. Jackson is an effective communicator, accommodating by nature, and courteous to all the clients. He takes great pride in his profession and caring for your dog is his first priority.
Call COLLIER KENNELS for specific details and space availability for boarding your dog on a short-term or long-term basis.
Make JACKSON FREEMAN, KENNEL MASTER of COLLIER KENNELS your first choice!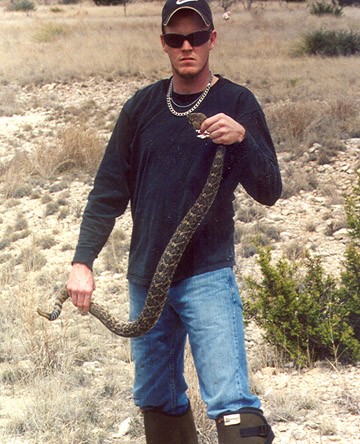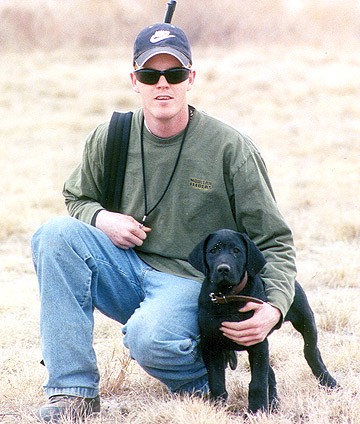 "I have quail hunted for 45 years. It has been an exciting adventure. In 2001 I heard about James Collier through a client of mine, and had to go out to Texas and meet him myself. I then called James and arranged a hunt in Colorado City, Texas. I immediately recognized that he knew his stuff not only as a dog trainer, but also as a great communicator. I think James possesses a down home, grass roots approach to life and hunting.
"After the first year of hunting I had the chance to work with both James and Bill Roberts in forming a lease in Sterling City, Texas. This was my first hunt for blue quail. These are quail that require strong dogs and skilled people. A hunter who masters blue quail is no doubt at the pinnacle of his game.
"As far as the dogs go, look no further than James, who is a naturally talented trainer. I'm told he started at about 10 years of age following along behind his father who also trained dogs. To date I own 5 dogs he trained, and all are exactly what he said they were, and do exactly what he said that they would do. James has a strict training regimen and will not waste time nor your money with dogs that show no potential.
James is also a very accomplished hunter and a great shot. His character and integrity are second to none because he is a strong man with good Christian values and a great sense of humor. We have dubbed him "crocodile dundee" because of his resemblance to Paul Hogan and the big knife that he always carries. When it comes down to it, James simply does his job excellently and I have 5 dogs that I would not sell for any price. You can bet, when the cold wind blows in west Texas, I will be there following those dogs, experiencing great food and the camaraderie of fine sportsmen, and hunting with "dundee". I encourage anyone who is interested to meet with him and experience a great dog trainer."
- Mike Daughdrill
Owner and CEO, Timberland Management
Centreville, MS

"I have been hunting quail all of my life and try to keep 6-10 dogs on hand for hunting. The majority of the dogs I currently hunt with were acquired from James Collier's kennel. I have purchased a number of started and broke dogs from James over the years and have been very pleased with each dog.
"What I like about James is that he will discuss with you the type of dog you are looking for and do his best to get you a dog to meet your hunting style. He will tell you the pluses and minuses of a dog and, as in my case, has been right on for each dog I've purchased from him. As he has told me many times, you cannot stay in this business without being perfectly honest about a dog for sale. I would recommend dog training and the purchase of a dog from James to anyone.
"I have also hunted with James on one of his leases in West Texas for the past several years and have enjoyed every minute of it. He runs a well organized lease that everyone enjoys hunting on. He really tries hard to get quality people on his leases and that makes it enjoyable for all involved."
- Donny Winslow
Technical Advisor, Halliburton, Inc.
Duncan, OK
"In 1994 I took my 1-year-old Brittany to a trainer who had an ad in the Dallas paper. He kept him for a month, charged me $350 and said he wouldn't hunt. A few weeks later I ran across James's ad and gave him a call. He said, 'Let me keep him a couple of weeks, and if I don't think he will hunt, I'll only charge you for a half-month.' Two months later I had a dog that would point, back and retrieve with the best of them. Don't get me wrong - he wasn't a finished dog in two months, but when you get a dog back from James, all that dog will need is attention and to be taken hunting! Since then James has trained two more dogs for me and a buddy, and he has our little male right now (05/07). If you love to bird hunt and want a dog that will mind well and find birds at the same time, James is the man! P.S. He's got some awesome bird leases also!"
- Kevin Ely
Project Manager, R. L. Harkins, Inc.
Gun Barrel City, TX